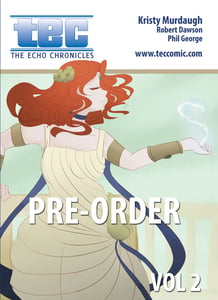 $

15.00
PRE-ORDERS WILL SHIP OUT FEBRUARY 23RD.
A little party never killed nobody, unless you're a certain Shinrin sister.
Yuki Shinrin bit off a little more than she can chew and is now being accused of murder. Can the knights find the evidence to clear her name in time?
This book covers chapters 6-9 of the ongoing webcomic series and includes bonus comics, character art, fan art and more!